Welcome to Weekend Win It! This
giveaway linky
is a great way to spread the word about your giveaways, or find some great ones to enter! And remember...you don't need to be a blogger to enter these giveaways!
Giveaway: Pillsbury
Ends: 4/24

Prize: $25 Walmart GC
Giveaway: Like us!
Ends: 4/24

Prize: $100 SpaFinder Gift Card
Giveaway: Philips AVENT
Ends: 4/26

Prize: Assortment of AVENT Toddler Cups
Giveaway: Neatnik Saucer
Ends: 4/29

Prize: Neatnik Saucer - Winner's Choice
Giveaway: NAIC
Ends: 5/2

Prize: $50 Best Buy Gift Card
Giveaway: Waterpik
Ends: 5/3

Prize: Waterpik Ultra Water Flosser
Giveaway: Tiny Tillia
Ends: 5/6

Prize: Tiny Tillia Prize Pack Valued at $50
Giveaway: Dot-to-Dot
Ends: 5/7

Prize: 8 Book Endangered Species, Empowered Communities Series
Giveaway: Poo-Pourri
Ends: 5/8

Prize: Super Dooper Pooper Prize Pack - Includes your choice of blue or pink spray, and Scout The Super Dooper Pooper book!
Giveaway: Betty Crocker
Ends: 5/9

Prize: XO Laptop & Betty Crocker Fruit Flavored Snacks
Giveaway: MacXDVD
Ends: 5/9

Prize: MacX DVD Ripper Pro for Windows (10 winners!!!)
Giveaway: SwaddleDesigns
Ends: 5/10

Prize: Winner's choice of Body Suit and Plush Bird OR Marquisette Swaddling Blanket.
Here are some great giveaways that I found this week...
Giveaway: Bumpidoodle
Blog: Thanks, Mail Carrier
Ends: 5/3

Prize: Winner's choice of Bumpidoodle
Giveaway: JumpSport
Blog: A Mom's Balancing Act
Ends: 5/4

Prize: iBounce Kids Trampoline from JumpSport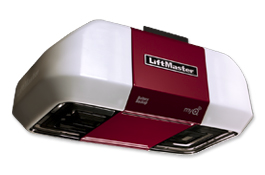 Giveaway: LiftMaster
Blog: Grinning Cheek to Cheek
Ends: 5/10

Prize: LiftMaster 8550 Garage Door Opener
Giveaway: Xbox Kinect
Blog: Mom to Bed by 8
Ends: 4/30

Prize: Xbox 360 4GB Kinect Bundle which includes the Xbox 360 console, Kinect Sensor and Kinect Adventures Game
Giveaway: Britax
Blog: Mommy of Two Little Monkeys
Ends: 4/27

Prize: Britax Frontier 85 SICT Highback Booster Car Seat
What are you waiting for? Head over and enter these great giveaways now! And if you are hosting a
family friendly
giveaway (or twenty), please link them up below! I would love to find some other great giveaways to enter! Please come back and let me know if you win a giveaway that you found at Weekend Win It.
Have a great weekend!
*Please enter giveaways in this format: Blog Name - Giveaway - End Date. Thanks!