Welcome to Weekend Win It! This
giveaway linky
is a great way to spread the word about your giveaways, or find some great ones to enter! And remember...you don't need to be a blogger to enter these giveaways!
I have some great giveaways going on right now!
Giveaway: Sew Simply Jenni
Ends: 12/11

Prize: $25 Gift Certificate for handmade gifts from Sew Simply Jenni
Giveaway: $200 Cash
Ends: 12/15

Prize: $200 Cash paid via Paypal
Giveaway: Energizer
Ends: 12/18

Prize: Winner's choice of Lithium or Recharge batteries. Batteries include free movie rental reward codes.
Giveaway: Bialetti
Ends: 12/20

Prize: Bialetti Hot Chocolate Maker
Here are some great giveaways that I found this week...
Giveaway: Crayola
Blog: Shibley Smiles
Ends: 12/15

Prize: Crayola Gift Pack
Giveaway: Vizardz
Blog: Thanks, Mail Carrier
Ends: 12/14

Prize: Choice of a 4 x 6" Personalized 2.5D Night Light OR Light Box
Giveaway: Windows
Blog: Carrie with Children
Ends: 12/22

Prize: Windows 7 Sony Vaio SA PC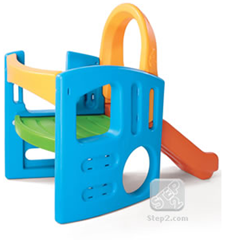 Giveaway: Step2
Blog: Grinning Cheek to Cheek
Ends: 12/16

Prize: Step2 Panda Climber
Giveaway: Array Gift
Blog: Mama B
Ends: 12/19

Prize: $100 Array Gift Card
What are you waiting for? Head over and enter these great giveaways now! And if you are hosting a
family friendly
giveaway (or twenty), please link them up below! I would love to find some other great giveaways to enter! Please come back and let me know if you win a giveaway that you found at Weekend Win It.
Have a great weekend!
*Please enter giveaways in this format: Blog Name - Giveaway - End Date. Thanks!